If you haven't had a chance yet - Let me encourage you to visit your public gardens and green spaces regularly. ????☀️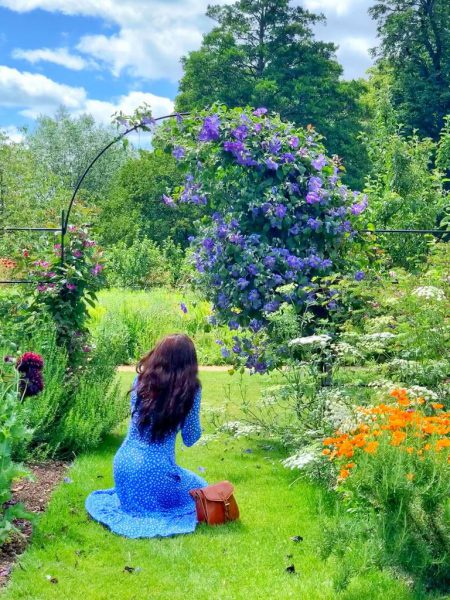 We all know that being outdoors, especially during this unprecedented period "while staying safe" offers a holistic approach with biology, physiology and medicine in supporting our development, health and wellbeing.
Another takeaway from my experience last year in Japan was learning Shinrin-Yoku (森林浴), which translates as "Forest Bathing" and is the Japanese art of Nature Therapy or Ecotherapy. This practice gets you to unplug and spend time in nature to improve creativity, health and wellbeing.
Check out this Business Insider article on the benefits of the outdoors featuring science-based facts. And for excellent reading, The Nature Fix: Why Nature Makes Us Happier, Healthier, and More Creative book or audio by the lovely Florence Williams.
For me, visiting the University of Oxford Botanic Gardens offers me a place of sanctuary. One of the oldest scientific gardens in the world, and the oldest botanical garden in Great Britain, this 4 1⁄2 acre Eden hosts in full bloom with over 5,000 different plant species. ????????????????????
Recently re-opened with social-distancing measures, this visually diverse landscape delivers an open-air sensory experience for creativity, learning and relaxation within calming surroundings while being neatly tucked away in the heart of the city.
Having wandered around the gardens aimlessly, taking brief moments to stop and look at the details of a flower or plant. I allowed my body to be present in this experience, noticing each sensation, hearing the birds and bees, feeling the grass beneath my feet, the light breeze flowing and the sun radiating into my skin.
Plants that changed the world.
So whether you need a peaceful roam, meditative lunch break, light picnic or pretty floral inspiration for your mobile wallpaper, this place has it all, and it would be a shame to miss out!
FACT: Lewis Carrol and the real life Alice were frequent visitors of the Oxford Botanical Garden! ????
NB: Don't forget to book ahead of visiting (it's mandatory), so check out their website for more information. ???? ????