Now to the kitchen were like many pasta dishes, this great carb and cheese infused dish is suitable for any occasion! Similar to most popular recipes, everyone has their unique variations to suit their palates. For example, I learnt how to prepare the original version from my Caribbean and American heritage, so when it came round to creating my own, I ended up with this tasty number! ????
As we draw even closer towards settling down for the holidays and with festive preparations almost in full swing, who has time to plan out fully and solely cook up an entire spread? If you can't decide what to cook for dinner or if you are looking for some quick and easy food inspo, you're in luck because I am sharing my version of this tasty treat!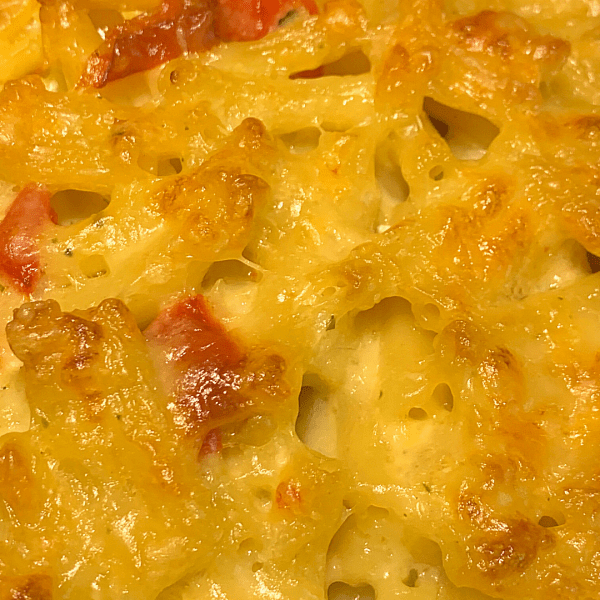 Some of you may be thinking: carb? I could do with less than that this holiday. Trust me, I get it, we all can, but hear me out because this simple little dish comes in handy especially on those days where you are just not up for cooking up a storm, and given the year we've had why not treat yourself!????????‍????
Download the Recipe here.
This dish is speedy and easy to make, so it can either be a sidekick dish or the main event; it's up to you! ❤️