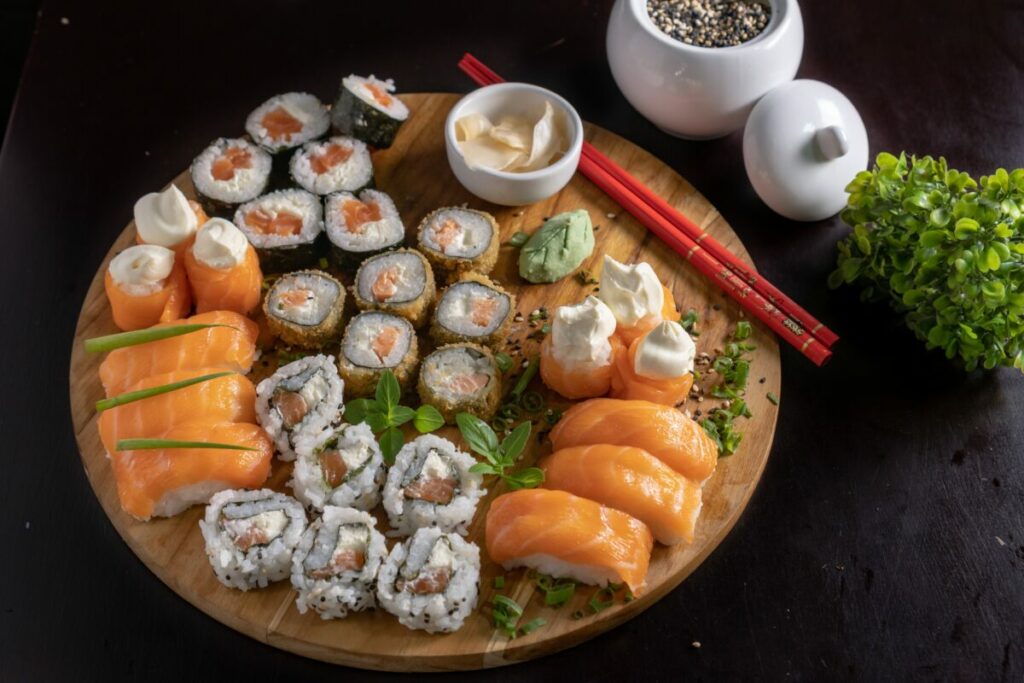 You may be surprised to know that sushi isn't as intimidating as you might think. However, you'd be right to tackle this delicacy with knowledge and not just wing it on your first try. Let's start with sushi components and then move on to etiquette. Yes, you read that right: Sushi etiquette – it's a thing!
So, what are the components of sushi?
There are three basic elements.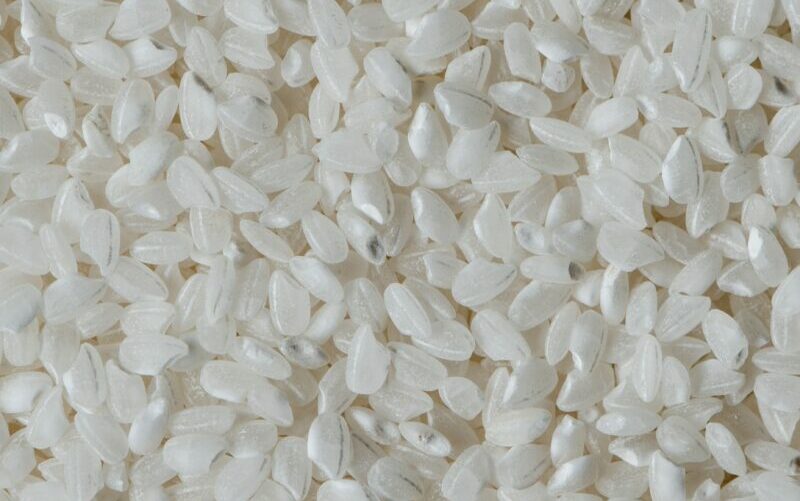 RICE
Needs to be Japanese sushi rice which tends to be shorter than regular everyday rice.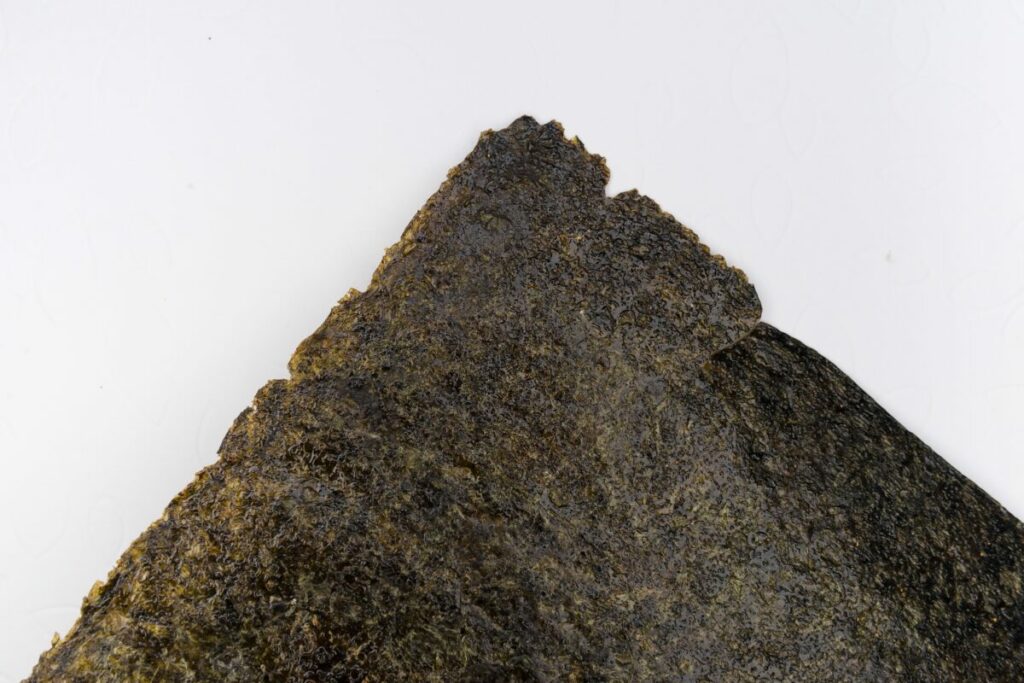 NORI
An edible seaweed and comes from a specific type of red algae. It's abundant in vitamins A and C, riboflavin, iron and zinc.
SEAFOOD
Includes shellfish, tuna, salmon, scallops, halibut, mackerel, seabass and snapper. That's quite a lot to choose from right there.
What is Sushi Etiquette?
Did you know there are quite a few forms of sushi?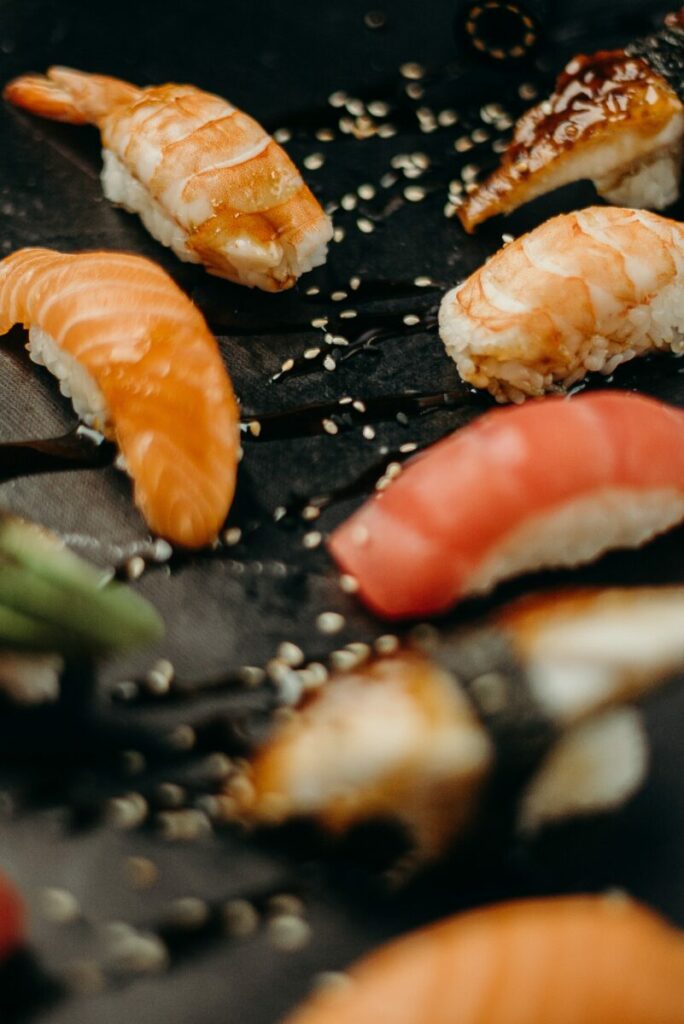 NIGIRIZUSHI
'Nigiri' is a sushi that has been hand-formed with rice and made into a rectangle. The rectangle roll is topped with 'neta'. Toppings include shrimp, tuna and salmon. Proper etiquette would be to use chopsticks, dipping the nigiri in soy sauce – fish side first, and not rice side.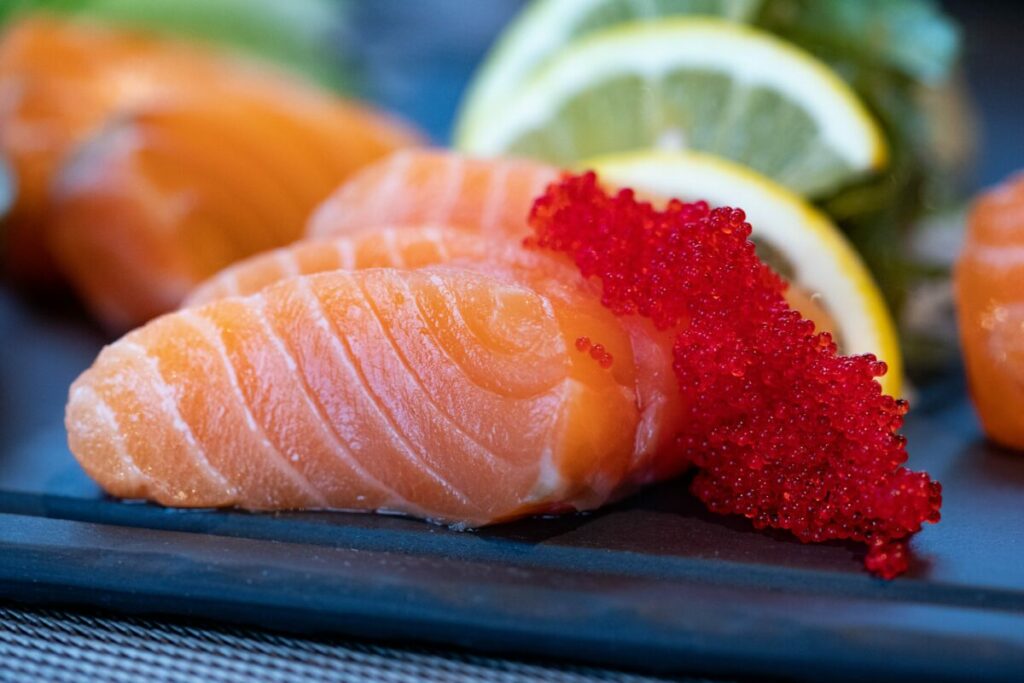 SHASHIMI
Means "pierced body" is made of thinly sliced raw fish or meat and served without rice. Perfect for those cutting back on carbs. Sashimi is strictly chopsticks only, and whilst sashimi isn't actually sushi, you'll find it alongside nigiri and rolls on the menu.
MAKIZUSHI
'Maki' is Japanese for 'roll' and is the most popular form of rolled sushi filled variety of ingredients, including vegetables, fish and seafood, and pickled foods. This sushi variation is considered finger food, so using your hands is acceptable. Chopsticks may be used If the rolls are sauce covered.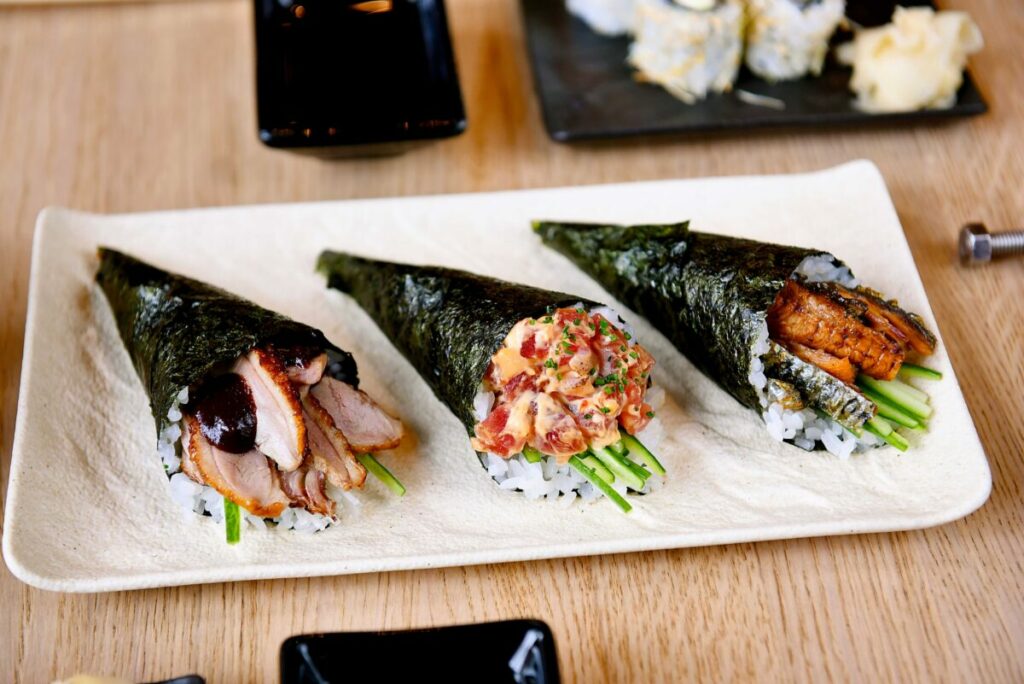 TEMAKI
Is Maki ingredients hand-rolled in the awesome cone shape you see before you. Larger by size, but singular by nature so not for sharing – get your own!
URAMAKI
A 360 flip on the Maki as the rice is on the outside and seaweed wrapped around the filling. There's are my favourite as I have a shellfish and raw fish allergy, and these rolls can be made cooked or raw.
One of the Golden Rules from world-renowned Japanese Chefs Nobu Matsuhisa and Masaharu Morimoto includes that all sushi should be consumed in one bite, so no nibbling!
HOT TIP: Do grab that awesome culinary experience at Nobu Tokyo (Toranomon Towers Office) and Atelier Morimoto XEX (Roppongi Minato-ku).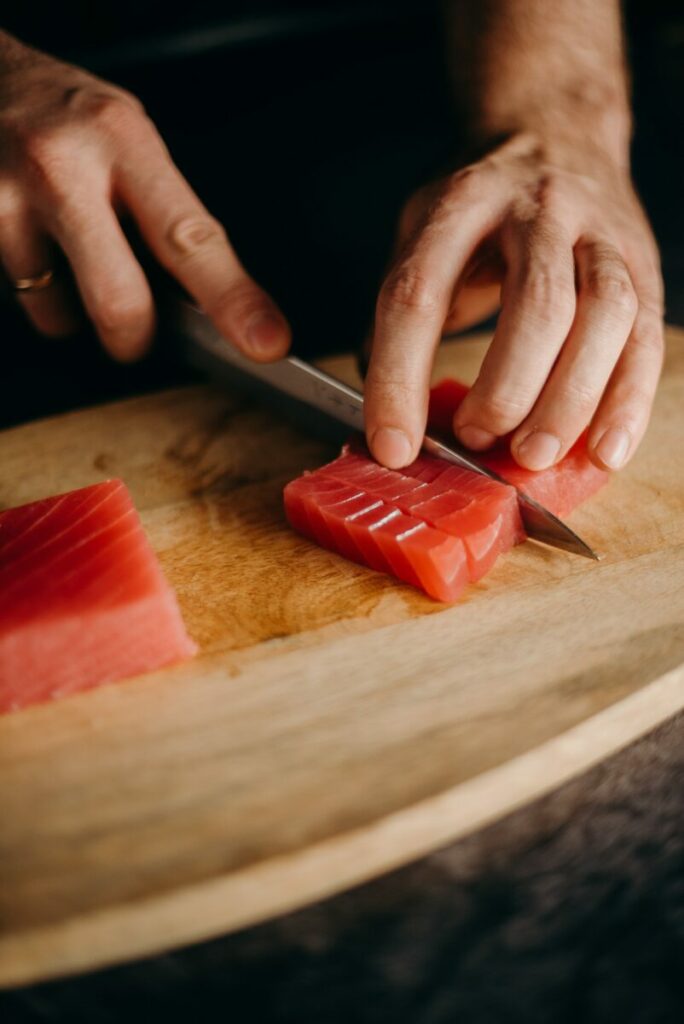 Make Sushi at Home
To make your sushi at home, you'll need these items:
Rice Cooker
Fine wire mesh Colander
Large Bowl
Rice Paddle
Bamboo Mat
Sharp Knife
Visit Japan Centre for delicious recipes and a complete guide on how to make sushi.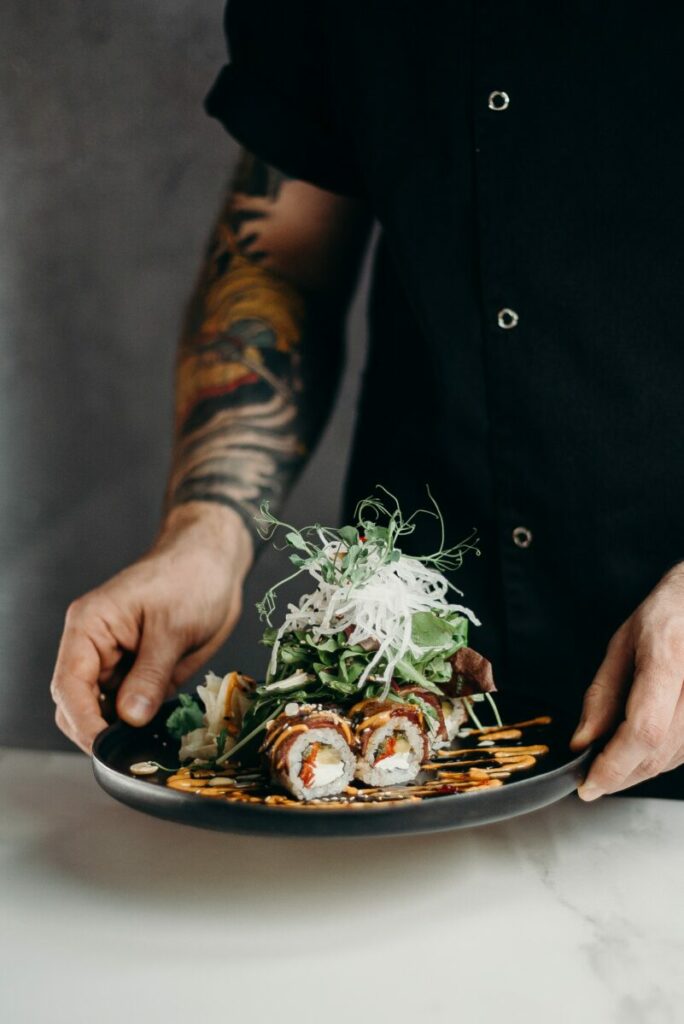 Allergies and other points of interest
People with severe shellfish allergies need to avoid Nori (edible seaweed). Even though Nori goes through an actual harvesting process and isn't just yanked from sea to plate, those allergic to shellfish need to be aware.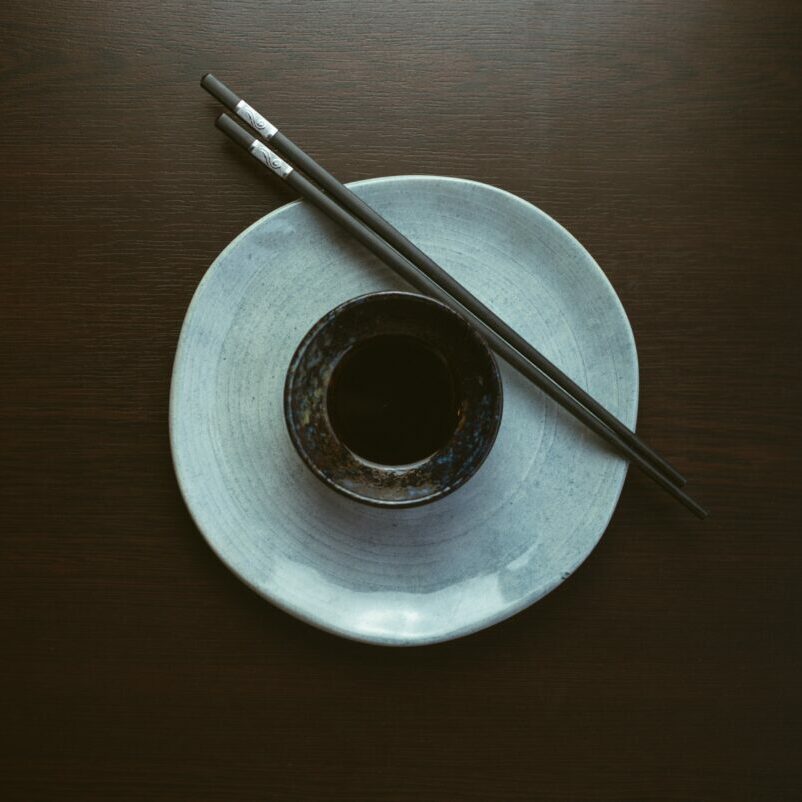 Condiments accompanying sushi are soy sauce, hoisin, wasabi (made of Japanese horseradish paste), and pickled ginger. Wasabi is crazy hot, so you may want to go easy if you're trying this green paste for the first time. It's very tasty though, so be sure to give it a go.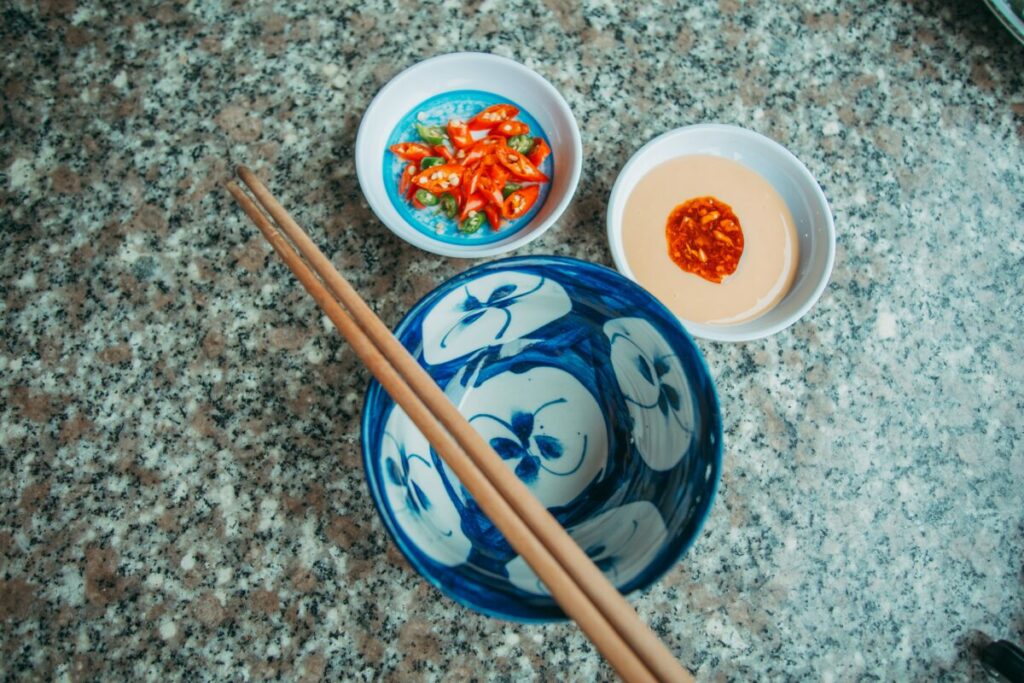 Not all sushi is made up of raw fish. For the most part, the fish has been prepared in some way – it's either been pickled or blanched, so it may look raw but actually isn't. Some varieties are crab, salmon, squid and fully-cooked shrimp. Vegetarians are covered, as sushi adapts well to suit vegetables – used, for example, in California rolls, which contain avocado and cucumber. Tempura-style rolls make for a delicious beginner's introduction to sushi, as these come battered and fried and are delicious dipped in soy sauce.
I had an amazing experience walking around the narrow lanes of Tsukiji Outer Market (築地場外市場, Tsukiji Jōgai Shijō). walking and was lucky enough to take a two-hour Tsukiji Cooking session, which included a very tasty (if I do say so myself) tofu teriyaki. The bustling market with its vibrant smells and noisy traders is enough to inspire even the shy foodies out there to try their hand at something new and next-level tasty.
Head over to Asia similar snapshots and tips following my culinary adventures, which I'm so happy to share with you.