✵ Emerging from the #crowds ????
With a city population of over 37,000,000 and growing, it's easy to get lost amongst the crowds. This iconic intersection right outside Shibuya Station is the busiest in the world and unsurprisingly is an embodiment of Tokyo itself. With the shuffle and bustle from the people crossing over, to the beaming lights pouring from surrounding restaurants, bars, cafes, shops and gargantuan tv screens.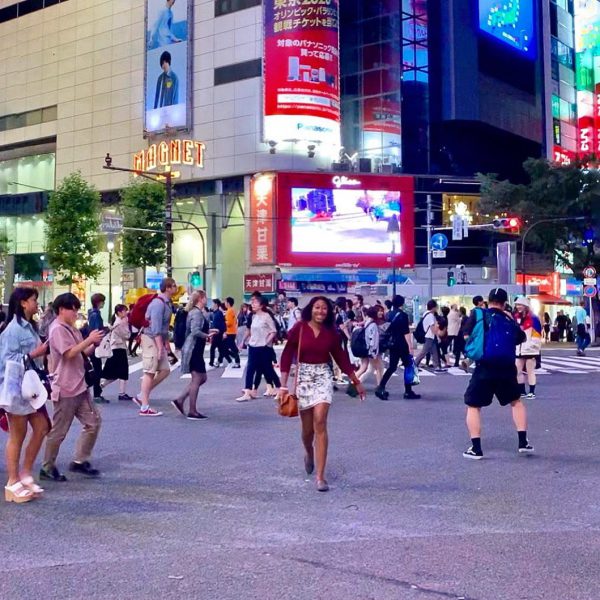 It's hard to ignore as everything is happening all around, so you can either stop and admire from the sidewalk or even head to #Starbucks and grab a front row???? with a frappe.
Or even better, dive right in and immerse yourself in the beautiful energy... No wonder this place is a popular #creative hotspot... ???? ????